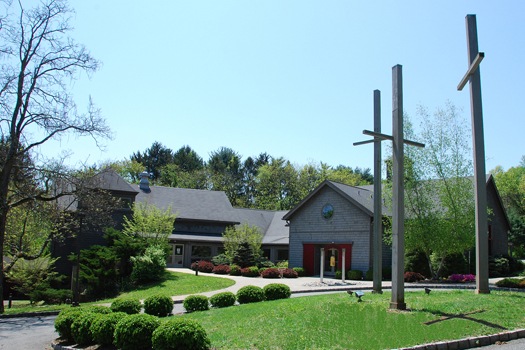 Welcome to Messiah! We are glad you found us. We hope that you will take a little time to learn more about our church and our dynamic congregation and that you'll decide to come and worship with us or participate in one of our many programs or wonderful special events. The Church of the Messiah is the Episcopal Church serving Chester, Chester Township, Long Valley and surrounding areas. We are part of the Anglican Communion, the Episcopal Church USA, and a parish in the Diocese of Newark. We offer a faithful, open, inclusive and welcoming environment, where spiritual enrichment and a deep relationship with God our Creator, Jesus Christ our Savior, and the Holy Spirit is ever present. At Messiah, we encourage you to follow your own path to Christ's love, whether that means just joining us on Sundays to worship at one of our services, seeking guidance, education or encouragement in one of our varied programs, or getting involved in the many social and community outreach opportunities that we offer. You will find here a diverse worshiping community, offering Christ's all-embracing love to everyone. So, come as you are to explore on your own, in the company of a friend or loved one, or with your entire family, and discover for yourself why The Church of the Messiah is "the place where good things happen." Do come.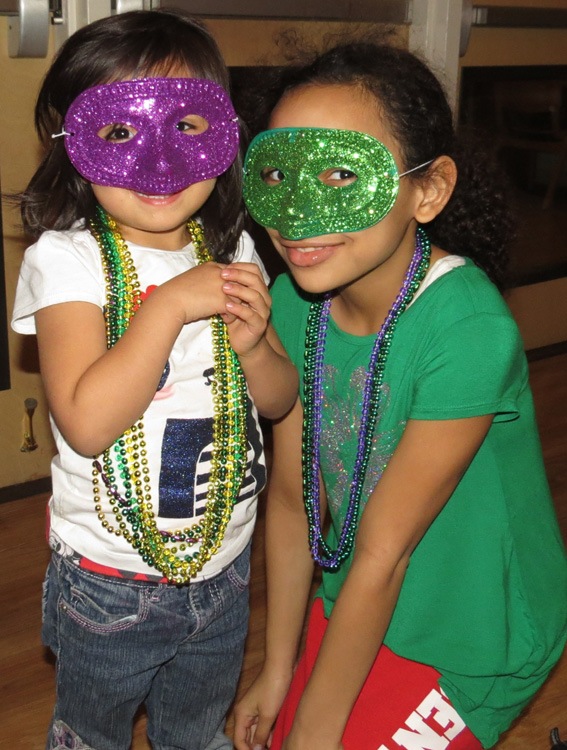 Join in the fun at our Annual Shrove Tuesday Pancake & Chili Supper!


February 4, Annual Meeting: Join us as we share some fun and food, get some important information in reports, and elect three vestry members and a new warden. We will also elect three Diocesan Convention delegates and three District One representatives. The Convention delegates will be in the group electing our next Bishop. The position of treasurer is not covered by the election but we will be appointing a treasurer, who is given a vestry position. Following the 10 a.m. service.

February 13, Shrove Tuesday Pancake and Chili Party: Some call it Shrove Tuesday, we call it a lot of flippin' fun! Join us for fellowship and fun as we enjoy a chili and pancake dinner and then "flip out" as we start flinging the flapjacks. Pancake races will be staged both for kids and for adults and there's sure to be some "pancake tennis" and "tossing the pancakes over the rafters" - the ultimate challenge! Do come for fun and fellowship. We will also burn some palms from last year's Palm Sunday. This gives us ash to be used on Ash Wednesday. Before the fun the kids will "Hide the Alleluias." We will write the word Alleluia on slips of paper; the kids will hide them in various parts of the sanctuary. The Alleluias will remain hidden until Easter. 6 p.m. in the parish Hall.

February 14, Ashes to Go: Rev. Margaret will be offering ashes to people in the community during the morning. She will be outside Chester Dunkin Donuts from 6:15 – 6:45 am (then back for service at Messiah) She will be outside Chester Starbucks from 8 – 9:30 am. If you would like to assist her with handing out information about Lent and our church, please let her know.

February 14, Ash Wednesday: There will be services of Holy Eucharist with imposition of ashes at 7 a.m.; noon; 5 p.m. for kids; and at 7:30 p.m. At the 7:30 service you will be invited to write down the impediments (challenges, or sins) which separate you from God. These will be burned and turned to ash.

There are plenty of opportunities for Worship, Fellowship, Outreach, and lots of Fun at Messiah all year long! For dates, times, and details about events and more, please visit our Calendar Page, and while you're there be sure to click on the link for our wonderful newsletter, The Messiah Messenger to get all the news and events for the month.

Homeless Solutions - This is another opportunity for "hands-on" ministry, cooking and serving the dinner at the Morris County Homeless facility called "Homeless Solutions. Our next scheduled serving dates is February 9. We cook a very nice meal − usually baked chicken, roasted potatoes, a vegetable, salad, bread and butter, and dessert. Anyone 9 or older can help.

Neighbors in Need - Our "Neighbors in Need" in November is Long Valley Food pantry. All shelf-stable donations are appreciated. please see our Messenger for a list of most needed items.

Visit our Outreach Page to learn more about our many outreach programs and opportunities.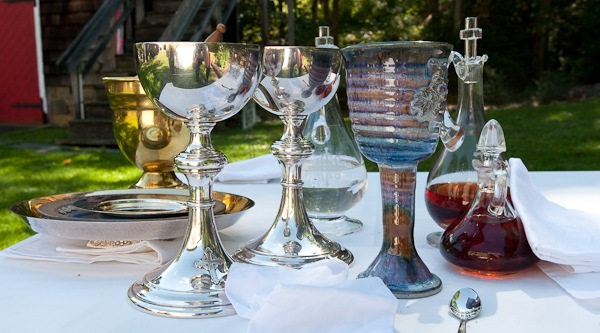 The Rev. Margaret Otterburn, Rector

Sunday Worship

8:00 a.m. Holy Eucharist

9:00 a.m. Pray & Play (Held Mondays at 10:15 a.m. and the first Sunday of each month at 9 a.m.) - A 30 minute participatory service, especially for children under 6, together with their families. Park and enter at the lower level.

9:00 - 9:45 a.m. Adult Forum

10:00 a.m. Holy Eucharist - Includes Sunday School & Child Care.

Coffee hour follows all morning worship services

"Pray & Play" - Held every Monday and Thursday at 10:00 a.m. Pray & Play is a 30-minute worship opportunity for families with very young children. We will sing together (accompanying ourselves with tambourines and other instruments), pray together, help set the table for a simple Mass, and share blessed bread (real bread) and wine (juice, of course). The kids who come love it; and yours will too!

Healing Services are held every second and fourth Thursdays.

A Message from Rev. Margaret Otterburn

Welcome to our church web site. I invite you to come and visit us; whether to worship with us, to be part of our reaching out to those in need, to join us for our next fun event, or just to visit our space. I am always available for conversation and for pastoral care. You can email me at: motterburn@messiah.org or call me at: 973.349.9480 Blessings, Margaret +

Information Links

Sustainable Development Goals

The Diocese of Newark

Episcopal Church Homepage

SRC Senior Resource Center