"You are young, but don't let any person treat you like you are not important. Be an example to show the believers how they should live. Show them with the things you say, with the way you live, with your love, with your faith, and with your pure life." 1 Timothy 4:12


Everybody is "hopping" to collect some eggs at our Annual Easter Egg Hunt!

St. Patrick's Day Celebration, March 17: A dinner to celebrate St. Patrick's Day will be hosted by the Men of Messiah on Saturday, March 17th beginning at 5 p.m. BYOB. Bring Appetizers to share, and Desserts. Appetizers will be available beginning at 5 p.m. Our Irish Dance demo this year will be performed by students at Club Rince ("Rinka") Irish Dance Club from Chester. Depending on their schedule, they would love to even teachccus a step or two! A dinner of corned beef, cabbage, potatoes, and Irish soda bread will follow the dancing. If you and your guests are interested in attending, please complete the sign-up list located in the Parish Hall.

Good Friday, March 30: Participatory Children's "Stations of the Cross" 2:30pm at Messiah

Annual Easter Egg Hunt, April 1: There will be a special program for young children at 9 a.m. and a special Sunday School program at the 10 a.m. service with our annual Easter Egg Hunt after both the 9 and 10 a.m. services!

Confirmation Classes for grades 8 and above will be offered this Fall. see Margaret for details.

New time for Pray and Play - The moms and toddlers who come to the midweek Pray and Play service have agreed that Monday and Thursday at 10:00 a.m. is a good time to meet. This service is especially tailored for children ages 6 and under and their families. We meet in the church. We will also offer Pray and Play on the first Sunday of every month at 9 am (meeting in the lower parish hall).

Calling All Hoopsters! We have a new basketball hoop in the back parking lot!. A ball is available in the closet downstairs at the end of the hall near the bathrooms.

Sunday School - We offer education for all ages during the Morning worship. The children leave with their teachers after the opening hymn and return in time to receive Holy Communion with their families. oung children (aged 3 and younger) are welcome in our cheerful nursery and we provided nursery staff to care for them while parents worship. Children are welcome at the "coffee hour" and can play together in the spacious hall while parents enjoy refreshments. Please come and join us!


Images from past Vacation Bible Camps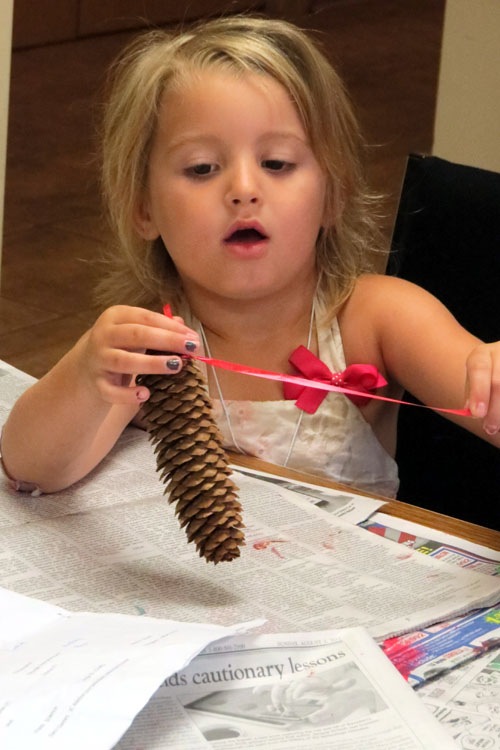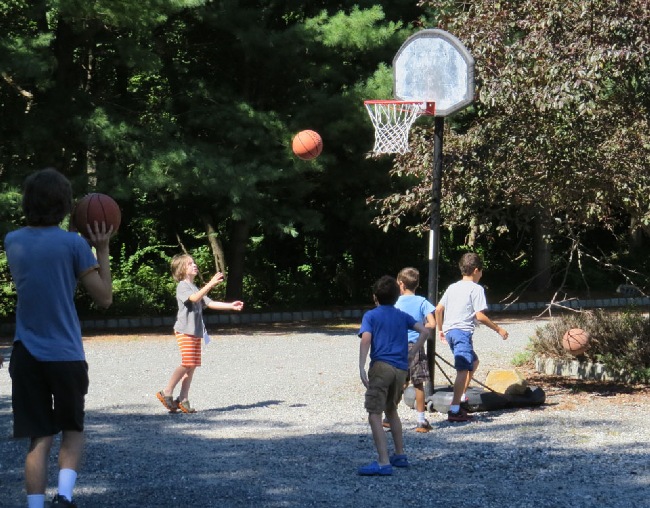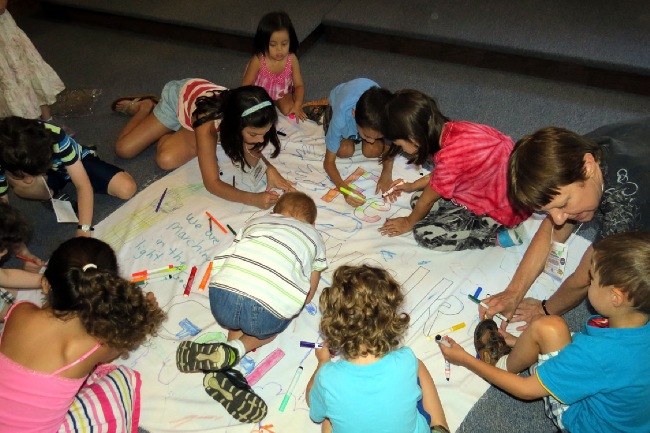 Vacation Bible Camp 2017 is almost here! Don't miss the fun!!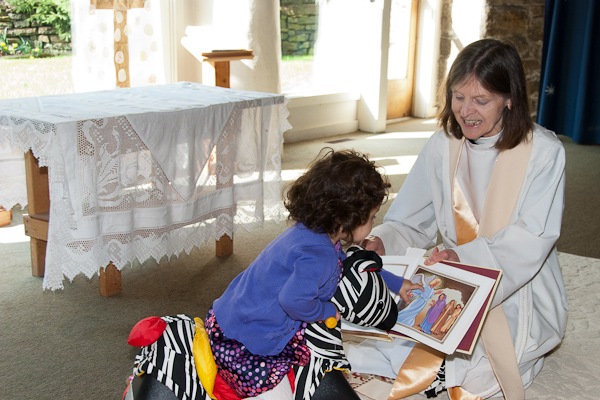 What is Pray and Play? Held every Monday at 10 30 a.m. and the first Sundays of each month at 9 a.m., Pray & Play is a 30-minute worship opportunity for families with very young children. We will sing together (accompanying ourselves with tambourines and other instruments), pray together, help set the table for a simple Mass, and share blessed bread (real bread) and wine (juice, of course). The kids who come love it; and you will too!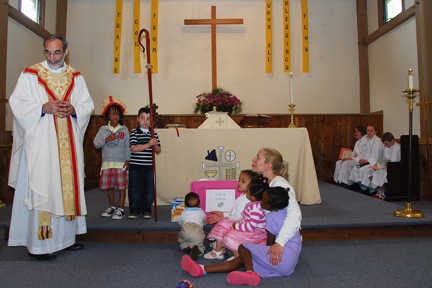 Jesus taught us to love our neighbors and at Messiah, we spread his message of love by helping and caring about others, especially the seniors in our community, and those in need. We call this "Outreach" and there are many ways that you can help.

Each month, at Messiah, we collect food for the local food pantries, that help feed those less in need, or we collect formula, diapers, and other urgently needed supplies for mothers in need and their babies. These collections, which can also include clean, gently used clothing items, are made all through the months and items can be brought to church each Sunday. We collect the items in a large bin which is blessed during our worship service.

Each month, we also buy food for a dinner that we cook and serve to 70 people at a local homeless shelter. This is an important Outreach program that you can participate in if you are nine years old or older.

In December, you can buy gifts Christmas for needy seniors and at Easter time, you can put together a gift bag for families in need to enjoy. We give bags to each family that receives food at the Chester Food Pantry. In Sunday school, during March, our kids will be making handmade cards to put in the Easter bags.

In April our kids will be making cards to send to moms in the military and during the summer, kids who attend Vacation Bible Camp make cards and little gifts to give to those who are sick or needy in our church.

Other ways that you can help

- On Halloween some of our kids ask for food items for the food pantries instead of candy during their Trick or Treat visits.

- During November you can decorate little trees for our Senior Resource Center's festival of Trees.

- Some of our girls are participating as "pen pals" in a letter exchange with girls from Afghanistan.

- Each year, you can join others from Messiah who collect pledges and participate in an event called CROP Walk to fight hunger.

Think of things that you can do for the church, your school or community, or in your own home to help those in need, to help animals or endangered wildlife, to help the planet, or maybe just help mom or dad or someone that you love. Even small acts of kindness can make a big difference in God's world.