Save the date for our Holiday Edition: Meet Your Local Artisans Show & Sale on November 4!


New-Comer's Lunch, October 15: All who have recently joined Messiah are invited to come to lunch in the rectory, following coffee hour. Come and meet the wardens as well as the rector.

Crop Walk, October 22: Once again we invite you to join the group from local area churches walking to raise money for world and local hunger. This year the route is different. We will meet at the Patriot's Path parking lot at the bottom of Schooley's Mountain Road and will be walk 3 miles (1.5 miles in and back) along the Patriot's Path. Dogs, strollers, children, seniors – everyone is welcome! There is a sign-up sheet and walker's envelopes in the parish hall. Registration is from 1:30 – 2 p.m. We start walking at 2 p.m.

Annual Harvest Dinner & Sing-A-Long & Thanksgiving Donations, October 24: We are blessed again to have Mark Barbone provide vocal and guitar tunes for a sing-a-long to celebrate the Fall Harvest. A sign-up sheet will be made available in the parish hall.

Pumpkin Painting, October 29: Join us during coffee hour for our annual pumpkin painting. Create a pumpkin to take home or decorate Messiah! All materials will be provided.

Halloween Truck for Eats, October 31 at 5 p.m.:Instead of doing Trick or Treat visits we will be doing "Truck for Eats." Please join us as we put on black cassocks, pick up shopping bags, and visit homes in the downtown Chester area. We will be asking people to give us non-perishable food items for Chester Food Pantry. All are welcome to join the group. Please let Margaret know if you are coming.

SAVE THE DATE! November 4, Holiday Edition: Meet Your Local Artisans Show & Sale: Several local artists have agreed to present and sell their creations. Among the talents will be a woodworker, jeweler (cleaning offered), potter, stained glass artist, soap maker, candle maker, weaver, and knitter. This will be an intimate setting which offers an opportunity to meet the artisans and learn more about their crafts. Free Admission! (But donations will be gladly accepted.) All proceeds help support the Church's community outreach programs. Complimentary coffee, tea and snacks are provided. 6 – 8 p.m.

Be sure to click on the links for our Calendar and wonderful newsletter, The Messiah Messenger, to get all the news and events for the month.


Calendar & Messiah Messenger


Church Of Messiah Annual Survey - The annual survey is now available for your input. Please return by mid-June to Julie or Margaret or place in the basket in the Parish Hall. We look forward to everyone's input and reflections. Please remember to complete the front and back of the survey. CLICK HERE for a downloadable pdf of the survey


MISSION TRIP(S) 2017

Mission Trip #1: This year we returned to the Church of the Good Shepherd in Ringwood to help with their all-day Vacation Bible Camp by mentoring their leaders.

Mission Trip #2: - We assisted The House of Prayer in Newark with their Vacation Bible Camp.

See our current issue of The Messenger for highlights and personal experiences from this year's mission trips.


Vacation Bible Camp!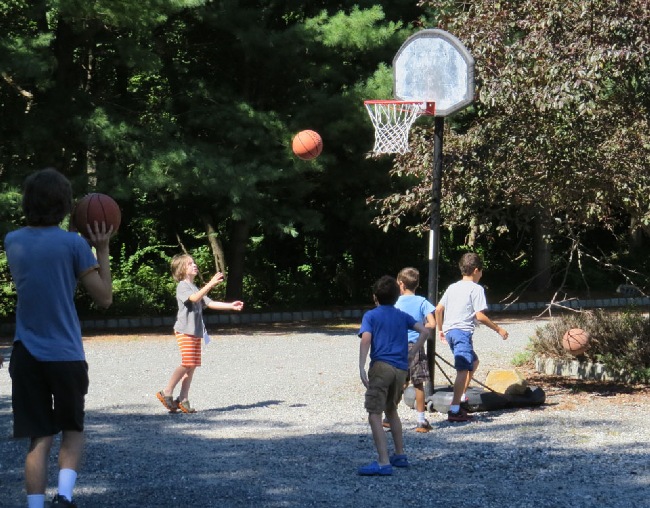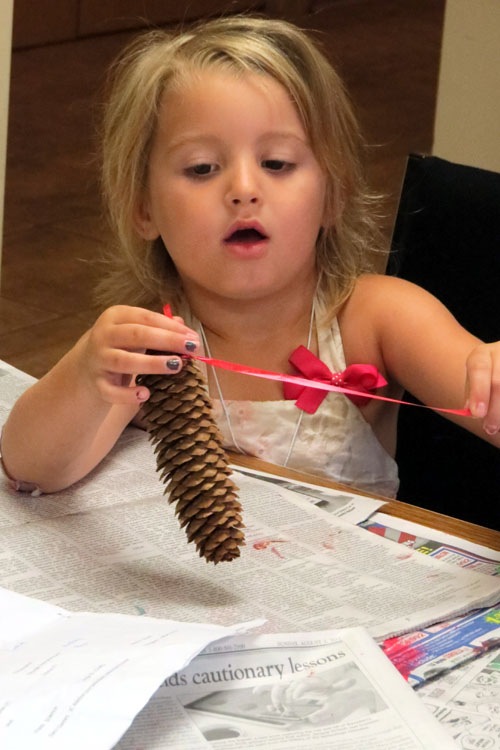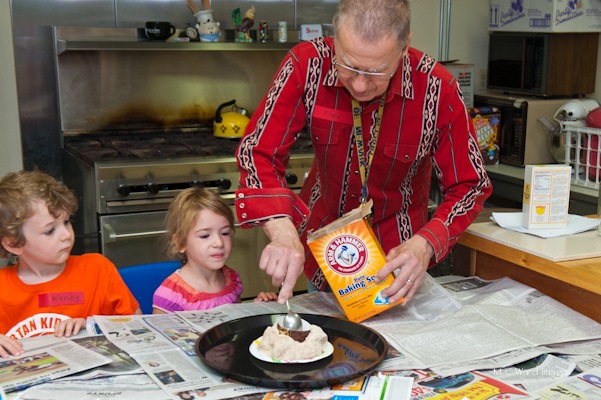 A generous donor has recently blessed us with the gift of a Yamaha Clavinova baby grand piano. This is an electronic instrument that replicates the rich sound of a baby grand piano while also offering the ability to add character to a piece with preset instruments as well as imported accompaniments. This instrument is a wonderful addition to our music ministry.

MESSIAH IN THE NEWS!

Click on the links below and check out the "Flippin Fun" coverage of our Annual Shrove Tuesday Pancake Party in the Daily Record...

http://dailyre.co/1EubChv

And coverage of our "Maypole Fun and Environmental Stewardship" in the Observer-Tribune...

http://www.newjerseyhills.com/observer-tribune/news_line/maypole-fun-environmental-stewardship-at-church-of-messiah/article_b3ffc8a6-f2c7-11e4-91cf-101f742cecfe.html

A big thank you to both of these local newspapers for covering our events at Messiah!


Calling All Hoopsters! We have a new basketball hoop in the back parking lot! A ball is available in the closet downstairs at the end of the hall near the bathrooms. Take a break and work off some of those coffee hour calories!

New time for Pray and Play - The moms and toddlers who come to Pray and Play service have agreed that Monday at 10:15 a.m. is a good time to meet. This service is especially tailored for children ages 6 and under and their families. We meet in the church. We will also offer Pray and Play on the first Sunday of every month at 9 a.m. (meeting in the lower parish hall).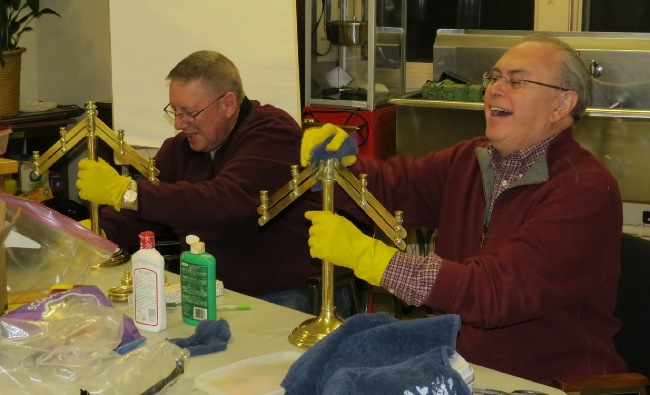 Members of the Men of Messiah (MOM) at work polishing the brass.

Men of Messiah (MOM) – The next meeting of MOM is October 21 at 10 a.m., in the Messiah kitchen. Light breakfast of bagels, fruit, coffee, and juice will be provided.

Women of Messiah Encouraging & Nurturing (W.O.M.E.N.) - Our next meeting will be October 24.

Inquirer's Class - Interested in learning more about the Episcopal Church? Please join us for a 5-session class that will enable those who are interested to discuss and learn more about the Church, Christianity, and the Bible. This is a great opportunity for discovery and to ask questions about who we are. Classes held several times a year at convenient times for those interested are interested.

Education For Ministry - This is not a program for those seeking ordination as they go to seminary. But this is a wonderful college level program for any one interested in learning more by reading and discussion. The program continues for four years, each year a separate unit. Currently there is a class on their third year of study on Mondays evenings. A new class is being formed on Tuesdays from 3:45 - 5:45 starting in September. if you are interested please speak with Margaret who is the facilitator for the program.

Bible Study at Messiah - We will be discussing The Old Testament on Tuesdays at 1 p.m. and The New Testament on Thursdays at 11 a.m.

Lunch Book Group - Tuesdays at Messiah on the lower level, Noon to 1 p.m.
Each week's reading and destination is listed in the Sunday announcements. We will be bringing our own lunches so pack or tote your meal; coffee and/or water will be served while we discuss.

Contemplative/Centering Prayer - It meets every Tuesday at 8 a.m. in the church. You are welcome to join our group for 30 minutes of quiet prayer. Other times are possible too, contact the rector if you are interested

Tuesday Book and Movie Night - A Book discussion and bag supper usually held the first Tuesday of each month at 6:30 p.m. followed by a movie (TBD) at around 7:30 p.m. Click on our current Monthly Messenger for book descriptions and details.

Armchair Theologians - A summer program that meets on Monday evenings at 7 p.m. ending with Compline at 8:30 p.m.


Coffee Hour is available after each Sunday Service in our Parish Hall. It's a wonderful time to enjoy friends and fellowship with members of the Congregation. Want to help out? Sign up to host coffee hour! An updated calendar will be posted soon! Sign up for an empty date by sending an email to info@messiahchester.org with "Coffee Hour" in the subject heading.