St. Patrick's Day Celebration, March 17: A dinner to celebrate St. Patrick's Day will be hosted by the Men of Messiah on Saturday, March 17th beginning at 5 p.m. BYOB. Bring Appetizers to share, and Desserts. Appetizers will be available beginning at 5 p.m. Our Irish Dance demo this year will be performed by students at Club Rince ("Rinka") Irish Dance Club from Chester. Depending on their schedule, they would love to even teachccus a step or two! A dinner of corned beef, cabbage, potatoes, and Irish soda bread will follow the dancing. If you and your guests are interested in attending, please complete the sign-up list located in the Parish Hall.

Holy Week: Holy Week begins on Palm Sunday, March 25, as we celebrate and re-enact Jesus entrance into Jerusalem and culminates on Easter Day. We have a full schedule of services and observances throughout the week including our very special Tennebrae service on March 28; Maundy Thursday, March 29, which includes a Seder Meal, foot washing, Holy Eucharist, and the Stripping of the Altar; Good Friday Service and Long Valley Cross walk, March 30; the Great Vigil of Easter, Saturday, March 31; and our festive Easter Sunday services, April 1, when we celebrate the joy of the risen Christ! Please see the Messenger, available by link on our Calendar page, for a full schedule and details of Holy Week events and services. All are welcome to join us in celebration and fellowship!

Lenten Concert - Once Upon a Tree March 25: Experience Holy Week through the eyes of St. Luke the physician. Composer Pepper Choplin recreates the power, majesty, love, sorrow and hope of Jesus Christ's last week on earth, from the triumphal entry into Jerusalem to the Last Supper and the final hours on the cross. 3 p.m. at Church of the Messiah.

Annual Easter Egg Hunt, April 1: There will be a special program for young children at 9 a.m. and a special Sunday School program at the 10 a.m. service with our annual Easter Egg Hunt after both the 9 and 10 a.m. services!

SAVE THE DATE!

5th Annual Meet Your Local Artisans Show, April 7: Church of the Messiah will offer an opportunity to meet local artisans and several artists have agreed to present and sell their creations. The show will feature a woodworker, jeweler, potter, soap maker, candle maker, knitter, stationary designer and more. Also, this year, we are very excited to have author, Cynthia Dreeman Meyer, celebrated author of Gregory the Spider and Merry Stirring Mice joining the show. Her books will be available for purchase and signing. Don't miss this opportunity to meet the artisans and learn more about their crafts. There is no charge for admission, but donations will be gladly accepted. Complimentary coffee, tea, and snacks will be available. All proceeds help to support the Church's ministry and community outreach programs. 6-9 p.m. in the Parish Hall.

Be sure to click on the links for our Calendar and wonderful newsletter, The Messiah Messenger, to get all the news and events for the month.


Calendar & Messiah Messenger


Our Shrove Tuesday Pancake & Chili Dinner is a whole lot of "Flippin' Fun!"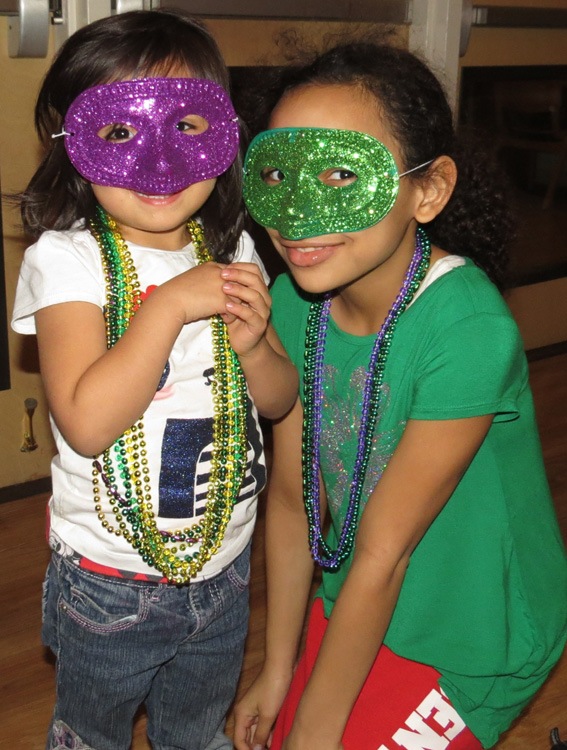 Lenten Meditations: This year we again are offering a book of Messiah Lenten meditations. Thank you to Julie for compiling and preparing it. A hard copy
is available for you to pick up. They are all posted at this web site:
https://sites.google.com/site/churchofmessiahlentmeditations

MESSIAH IN THE NEWS!

Click on the links below and check out the "Flippin Fun" coverage of our Annual Shrove Tuesday Pancake Party in the Daily Record...

http://dailyre.co/1EubChv

And coverage of our "Maypole Fun and Environmental Stewardship" in the Observer-Tribune...

http://www.newjerseyhills.com/observer-tribune/news_line/maypole-fun-environmental-stewardship-at-church-of-messiah/article_b3ffc8a6-f2c7-11e4-91cf-101f742cecfe.html

A big thank you to both of these local newspapers for covering our events at Messiah!


Calling All Hoopsters! We have a new basketball hoop in the back parking lot! A ball is available in the closet downstairs at the end of the hall near the bathrooms. Take a break and work off some of those coffee hour calories!

New time for Pray and Play - The moms and toddlers who come to Pray and Play service have agreed that Monday at 10:15 a.m. is a good time to meet. This service is especially tailored for children ages 6 and under and their families. We meet in the church. We will also offer Pray and Play on the first Sunday of every month at 9 a.m. (meeting in the lower parish hall).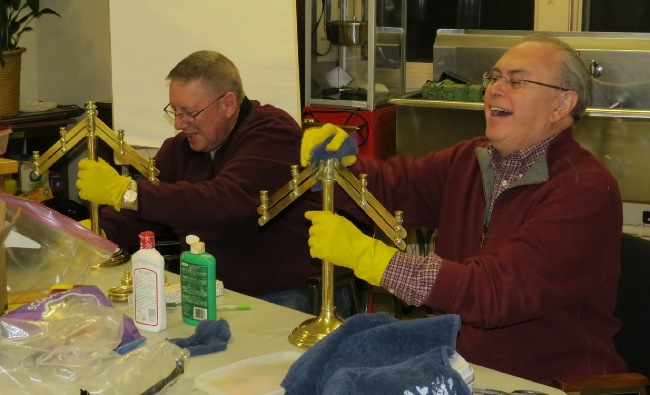 Members of the Men of Messiah (MOM) at work polishing the brass.

Men of Messiah (MOM) – The next meeting of MOM is March 17 at noon.

Women of Messiah Encouraging & Nurturing (W.O.M.E.N.) - Our next meeting will be March 27 at 7 p.m..

Inquirer's Class - Interested in learning more about the Episcopal Church? Please join us for a 5-session class that will enable those who are interested to discuss and learn more about the Church, Christianity, and the Bible. This is a great opportunity for discovery and to ask questions about who we are. Classes held several times a year at convenient times for those interested are interested.

Education For Ministry - This is not a program for those seeking ordination as they go to seminary. But this is a wonderful college level program for any one interested in learning more by reading and discussion. The program continues for four years, each year a separate unit. Currently there is a class on their third year of study on Mondays evenings. A new class is being formed on Tuesdays from 3:45 - 5:45 starting in September. if you are interested please speak with Margaret who is the facilitator for the program.

Bible Study at Messiah - We will be discussing The Old Testament on Tuesdays at 1 p.m. and The New Testament on Thursdays at 11 a.m.

Lunch Book Group - Tuesdays at Messiah on the lower level, Noon to 1 p.m.
Each week's reading and destination is listed in the Sunday announcements. We will be bringing our own lunches so pack or tote your meal; coffee and/or water will be served while we discuss.

Contemplative/Centering Prayer - It meets every Tuesday at 8 a.m. in the church. You are welcome to join our group for 30 minutes of quiet prayer. Other times are possible too, contact the rector if you are interested

Tuesday Book and Movie Night - A Book discussion and bag supper usually held the first Tuesday of each month at 6:30 p.m. followed by a movie (TBD) at around 7:30 p.m. Click on our current Monthly Messenger for book descriptions and details.

Armchair Theologians - A summer program that meets on Monday evenings at 7 p.m. ending with Compline at 8:30 p.m.


Coffee Hour is available after each Sunday Service in our Parish Hall. It's a wonderful time to enjoy friends and fellowship with members of the Congregation. Want to help out? Sign up to host coffee hour! An updated calendar will be posted soon! Sign up for an empty date by sending an email to info@messiahchester.org with "Coffee Hour" in the subject heading.