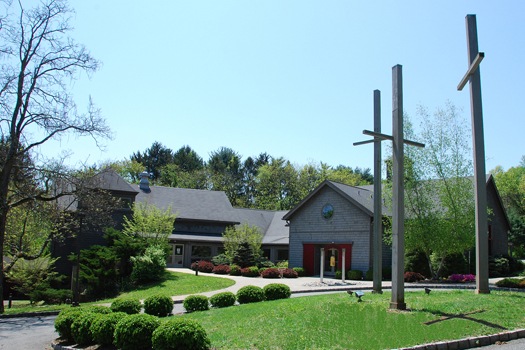 Welcome to Messiah! We are glad you found us. We hope that you will take a little time to learn more about our church and our dynamic congregation and that you'll decide to come and worship with us or participate in one of our many programs or wonderful special events. The Church of the Messiah is the Episcopal Church serving Chester, Chester Township, Long Valley and surrounding areas. We are part of the Anglican Communion, the Episcopal Church USA, and a parish in the Diocese of Newark. We offer a faithful, open, inclusive and welcoming environment, where spiritual enrichment and a deep relationship with God our Creator, Jesus Christ our Savior, and the Holy Spirit is ever present. At Messiah, we encourage you to follow your own path to Christ's love, whether that means just joining us on Sundays to worship at one of our services, seeking guidance, education or encouragement in one of our varied programs, or getting involved in the many social and community outreach opportunities that we offer. You will find here a diverse worshiping community, offering Christ's all-embracing love to everyone. So, come as you are to explore on your own, in the company of a friend or loved one, or with your entire family, and discover for yourself why The Church of the Messiah is "the place where good things happen." Do come.

NEW! ELECTRONIC GIVING NOW AVAILABLE!

It just got easier to give to Messiah! Just lick the "Donate" button. The first time you do, you'll be asked to provide the bank account which you want your gift to come from. Your gifts may be one-time or recurring. And you may specify any particular cause within Messiah that you wish to support.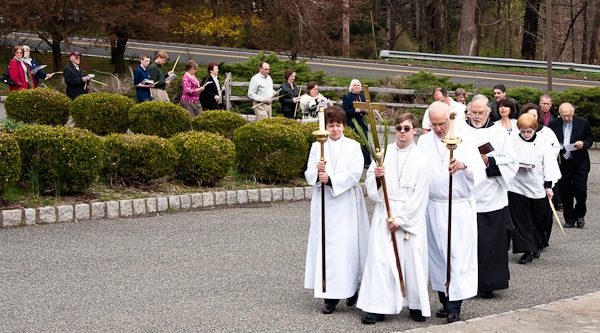 All Are Welcome To Join Us During Holy Week and Celebrate With Us On Easter Sunday


Palm Sunday: April 9

Holy Week begins on Palm Sunday. The liturgy begins in expectation and celebration as we re-enact Jesus entrance into Jerusalem by reading the Gospel of his triumphant entry and as we bless and bear palms. Next we move into the lessons appointed for the Eucharist. Nearing the close of our worship we participate in the reading of the Passion narrative, as we move from Palm Sunday into the passion of Holy week.

Services: Holy Eucharist 8, and 10 a.m.

Lent Concert, "Once Upon a Tree" 4 p.m. - Experience Holy Week through the eyes of St. Luke the physician. Composer Pepper Choplin recreates the power, majesty, love, sorrow and hope of Jesus Christ's last week on earth, from the triumphal entry into Jerusalem to the Last Supper and the final hours on the cross.


Monday in Holy Week: April 10

Morning Prayer, 8 a.m.

Pray and Play for Holy Week, 10:15 a.m.


Tuesday in Holy Week: April 11

Morning Prayer, 8 a.m.

Evening Prayer, 6 p.m.


Wednesday in Holy Week: April 12

Holy Eucharist, 7 a.m.

Contemplative Prayer, 8 a.m.

Tenebrae, 7:30 p.m. - This special service of psalms and readings features the gradual extinguishing of candles and other lights in the church until only a single candle, a symbol of our Lord, remains. This candle is hidden, representing the apparent victory of the forces of evil. At the very end a loud noise is made symbolizing the earthquake at the time of the resurrection. The hidden candle is restored and by its light all depart in silence.


Maundy Thursday: April 13

The word Maundy is derived from the Latin word "Mandere" which means "to command." Two commandments are given: first, "love one another as I have loved you." Jesus washed the disciples feet as the symbol of his love, and thus in the liturgy we repeat this action. The second commandment is "Do this in remembrance of me." The Lord's Supper was instituted during the annual Passover Seder. We will share a Seder meal together before the liturgy. Tonight after we have shared the Lord's Supper, the last one Jesus ate with his disciples before crucifixion, we will remove the remaining consecrated bread and wine to a "Chapel of Repose" (lower hall) where they will remain. Then we will strip the altar area to create the sense of loss felt by Jesus' followers as he was taken away. Those wishing to "watch with me" are invited to go to the lower hall, any time between 9 and 11 pm.


Morning Prayer at 8 a.m.

Pray & Play 10:15 am

Seder Meal at 6 p.m., followed at 7:30 p.m. by foot washing, Holy Eucharist and the stripping of the altar & sanctuary.

Vigil : 9 p.m. – 11 p.m.


Good Friday: April 14

Good Friday is the name given this day in the English tradition, the day the passion and death of our Lord is commemorated. The cross is reverenced during the evening liturgy of prayers and music, and we offer the reserved sacrament.

Long Valley Community Cross Walk at 12 noon, beginning at Bartley Rd. Presbyterian Church

Participatory Children's "Stations of the Cross," 2:30 p.m. (at Messiah)

Good Friday Liturgy, 7:30 p.m.


Holy Saturday: April 15

Recreating our worship space, 9 a.m.

The Great Vigil of Easter, 6 p.m.

The Great Vigil is the first service of Easter Day. The service consists of four parts: a service of light (we begin in darkness with the entry of the Pascal candle,) a service of 3 lessons which tell our salvation history (we will ask people to enact them as they are being read) We renew are baptismal vows and the Holy Eucharist – the first Communion of Easter. We celebrate and proclaim "Christ is risen!"
A Celebratory party in the parish hall to follow.


Easter Day: April 16

Holy Eucharist at 8, 9 and 10 a.m. (choir and bell choir at the 10 a.m. service) Special program for young children at 9 a.m. and special Sunday School program at the 10 a.m. service

Easter Egg Hunt after both the 9 and 10 a.m. services

Join us for Festal coffee hours after all services. Easter Day brings the joy of the risen Christ. Come join us and share as we celebrate Christ's resurrection.

Lenten Meditations - This year we again are offering a book of Messiah Lenten meditations. This collection of meditations was created by our congregation to reflect upon the message of the season. The site also includes links about the Lenten Season as well as a puzzle page for children. Please click on the link below.

Lenten Meditations


There are plenty of opportunities for Worship, Fellowship, Outreach, and lots of Fun at Messiah all year long! For dates, times, and details about events and more, please visit our Calendar Page, and while you're there be sure to click on the link for our wonderful newsletter, The Messiah Messenger to get all the news and events for the month.

Homeless Solutions - This is another opportunity for "hands-on" ministry, cooking and serving the dinner at the Morris County Homeless facility called "Homeless Solutions. Our next scheduled serving dates are March 30. We cook a very nice meal − usually baked chicken, roasted potatoes, a vegetable, salad, bread and butter, and dessert. Anyone 9 or older can help.

Neighbors in Need - Our "Neighbors in Need" partner in in February is Long Valley Food Pantry. Please donate non-perishable food items and personal care products.

Visit our Outreach Page to learn more about our many outreach programs and opportunities.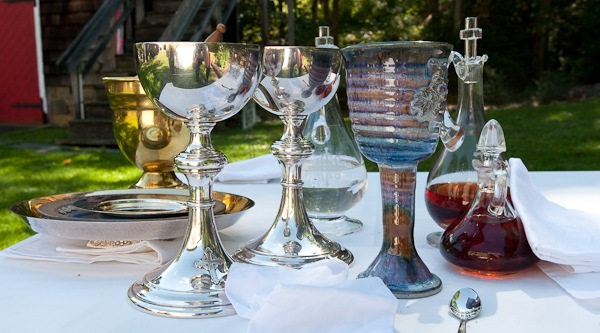 The Rev. Margaret Otterburn, Rector

Sunday Worship

8:00 a.m. Holy Eucharist

9:00 a.m. Pray & Play (Held Mondays at 10:15 a.m. and the first Sunday of each month at 9 a.m.) - A 30 minute participatory service, especially for children under 6, together with their families. Park and enter at the lower level.

9:00 - 9:45 a.m. Adult Forum

10:00 a.m. Holy Eucharist - Includes Sunday School & Child Care.

Coffee hour follows all morning worship services

"Pray & Play" - Held every Monday at 10:15 a.m. Pray & Play is a 30-minute worship opportunity for families with very young children. We will sing together (accompanying ourselves with tambourines and other instruments), pray together, help set the table for a simple Mass, and share blessed bread (real bread) and wine (juice, of course). The kids who come love it; and yours will too!

Healing Services are held every second and fourth Thursdays.

A Message from Rev. Margaret Otterburn

Welcome to our church web site. I invite you to come and visit us; whether to worship with us, to be part of our reaching out to those in need, to join us for our next fun event, or just to visit our space. I am always available for conversation and for pastoral care. You can email me at: motterburn@messiah.org or call me at: 973.349.9480 Blessings, Margaret +

Information Links

Sustainable Development Goals

The Diocese of Newark

Episcopal Church Homepage

SRC Senior Resource Center