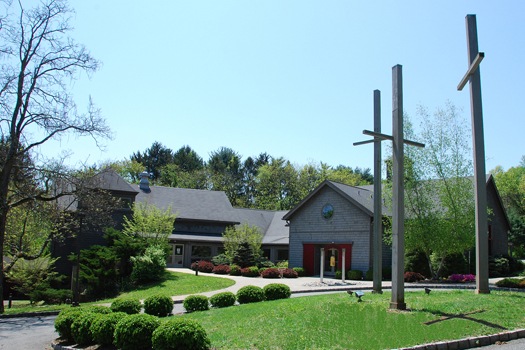 Welcome to Messiah! We are glad you found us. We hope that you will take a little time to learn more about our church and our dynamic congregation and that you'll decide to come and worship with us or participate in one of our many programs or wonderful special events. The Church of the Messiah is the Episcopal Church serving Chester, Chester Township, Long Valley and surrounding areas. We are part of the Anglican Communion, the Episcopal Church USA, and a parish in the Diocese of Newark. We offer a faithful, open, inclusive and welcoming environment, where spiritual enrichment and a deep relationship with God our Creator, Jesus Christ our Savior, and the Holy Spirit is ever present. At Messiah, we encourage you to follow your own path to Christ's love, whether that means just joining us on Sundays to worship at one of our services, seeking guidance, education or encouragement in one of our varied programs, or getting involved in the many social and community outreach opportunities that we offer. You will find here a diverse worshiping community, offering Christ's all-embracing love to everyone. So, come as you are to explore on your own, in the company of a friend or loved one, or with your entire family, and discover for yourself why The Church of the Messiah is "the place where good things happen." Do come.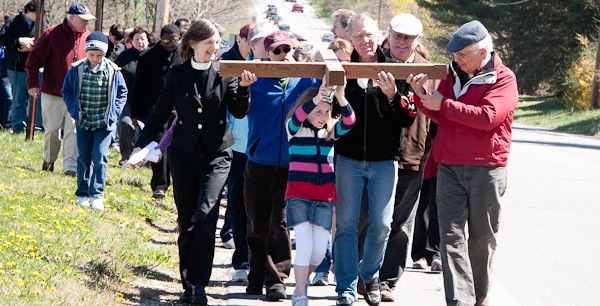 Join us for the Anuual Long valley Cross Walk on Good Friday


St. Patrick's Day Celebration, March 17: A dinner to celebrate St. Patrick's Day will be hosted by the Men of Messiah on Saturday, March 17th beginning at 5 p.m. BYOB. Bring Appetizers to share, and Desserts. Appetizers will be available beginning at 5 p.m. Our Irish Dance demo this year will be performed by students at Club Rince ("Rinka") Irish Dance Club from Chester. Depending on their schedule, they would love to even teachccus a step or two! A dinner of corned beef, cabbage, potatoes, and Irish soda bread will follow the dancing. If you and your guests are interested in attending, please complete the sign-up list located in the Parish Hall.

Holy Week: Holy Week begins on Palm Sunday, March 25, as we celebrate and re-enact Jesus entrance into Jerusalem and culminates on Easter Day. We have a full schedule of services and observances throughout the week including our very special Tennebrae service on March 28; Maundy Thursday, March 29, which includes a Seder Meal, foot washing, Holy Eucharist, and the Stripping of the Altar; Good Friday Service and Long Valley Cross walk, March 30; the Great Vigil of Easter, Saturday, March 31; and our festive Easter Sunday services, April 1, when we celebrate the joy of the risen Christ!
Please see the Messenger, available by link on our Calendar Page, for a full schedule and details of Holy Week events and services, or visit our Worship Page. All are welcome to join us in celebration and fellowship!

Lenten Concert - Once Upon a Tree March 25: Experience Holy Week through the eyes of St. Luke the physician. Composer Pepper Choplin recreates the power, majesty, love, sorrow and hope of Jesus Christ's last week on earth, from the triumphal entry into Jerusalem to the Last Supper and the final hours on the cross. 3 p.m. at Church of the Messiah.

Annual Easter Egg Hunt, April 1: There will be a special program for young children at 9 a.m. and a special Sunday School program at the 10 a.m. service with our annual Easter Egg Hunt after both the 9 and 10 a.m. services!

SAVE THE DATE!

5th Annual Meet Your Local Artisans Show, April 7: Church of the Messiah will offer an opportunity to meet local artisans and several artists have agreed to present and sell their creations. The show will feature a woodworker, jeweler, potter, soap maker, candle maker, knitter, stationary designer and more. Also, this year, we are very excited to have author, Cynthia Dreeman Meyer, celebrated author of Gregory the Spider and Merry Stirring Mice joining the show. Her books will be available for purchase and signing. Don't miss this opportunity to meet the artisans and learn more about their crafts. There is no charge for admission, but donations will be gladly accepted. Complimentary coffee, tea, and snacks will be available. All proceeds help to support the Church's ministry and community outreach programs. 6-9 p.m. in the Parish Hall.

There are plenty of opportunities for Worship, Fellowship, Outreach, and lots of Fun at Messiah all year long! For dates, times, and details about events and more, please visit our Calendar Page, and while you're there be sure to click on the link for our wonderful newsletter, The Messiah Messenger to get all the news and events for the month.

Easter Bags for Needy Children in Chester: Once again we will be giving Easter bags to all the families with children who receive food from the Chester food pantry. The families are identified for the Chester food pantry as those whose children receive free meals at school. There will be a list in the parish hall and tags on the Easter giving tree. You are invited to take a tag from the tree and buy suitable gifts for the children in that family. We suggest you limit spending to about $20 per family. A sheet with a list of suitable items is available for you to take if you are uncertain what to put in the bags. The deadline date will be announced later in March. Thank you for helping to make Easter a special time for these families!

Homeless Solutions - This is another opportunity for "hands-on" ministry, cooking and serving the dinner at the Morris County Homeless facility called "Homeless Solutions. Our next scheduled serving dates are March 17 and April13. We cook a very nice meal − usually baked chicken, roasted potatoes, a vegetable, salad, bread and butter, and dessert. Anyone 9 or older can help.

Neighbors in Need - Our "Neighbors in Need" in March is Chester Food pantry. All shelf-stable donations are appreciated. please see our Messenger for a list of most needed items.

Visit our Outreach Page to learn more about our many outreach programs and opportunities.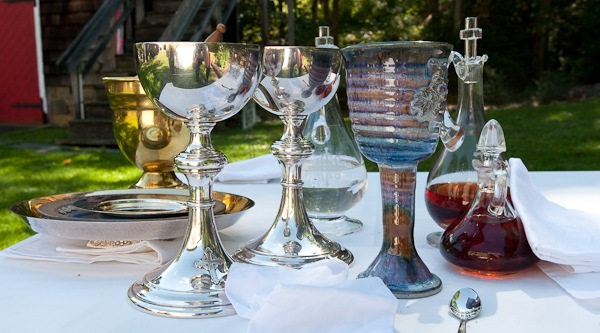 The Rev. Margaret Otterburn, Rector

Sunday Worship

8:00 a.m. Holy Eucharist

9:00 a.m. Pray & Play (Held Mondays at 10:15 a.m. and the first Sunday of each month at 9 a.m.) - A 30 minute participatory service, especially for children under 6, together with their families. Park and enter at the lower level.

9:00 - 9:45 a.m. Adult Forum

10:00 a.m. Holy Eucharist - Includes Sunday School & Child Care.

Coffee hour follows all morning worship services

"Pray & Play" - Held every Monday and Thursday at 10:00 a.m. Pray & Play is a 30-minute worship opportunity for families with very young children. We will sing together (accompanying ourselves with tambourines and other instruments), pray together, help set the table for a simple Mass, and share blessed bread (real bread) and wine (juice, of course). The kids who come love it; and yours will too!

Healing Services are held every second and fourth Thursdays.

A Message from Rev. Margaret Otterburn

Welcome to our church web site. I invite you to come and visit us; whether to worship with us, to be part of our reaching out to those in need, to join us for our next fun event, or just to visit our space. I am always available for conversation and for pastoral care. You can email me at: motterburn@messiah.org or call me at: 973.349.9480 Blessings, Margaret +

Information Links

Sustainable Development Goals

The Diocese of Newark

Episcopal Church Homepage

SRC Senior Resource Center